Rice Drone Camp 2017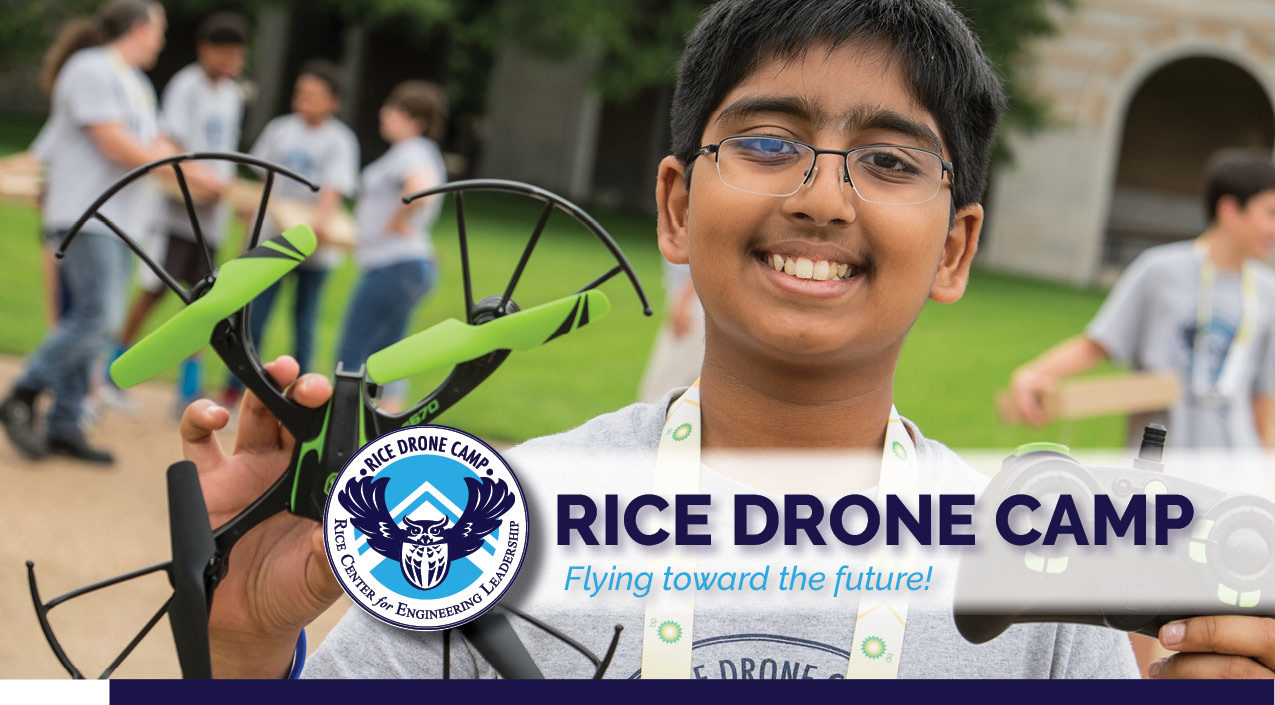 The popularity of drones invites exciting learning opportunities.  Rice Drone Camp uses the drone technolgoy to advance STEM education and engage students through active learning and fun.
WHAT IS THE RICE DRONE CAMP?
Founded in 2015 by the Rice Center for Engineering Leadership, the Rice Drone Camp introduces students to the engineering and science of drone technology and UAV systems, as well as the social and cultural implications of technological advances. The program includes technical lectures from Rice faculty, Air Force pilots, and professional engineers, as well as project-based learning experiences and hands-on training in drone operation. Student teams focus on leadership and teamwork during a drone design and pitch competition.
Middle school students are selected to attend through a competitive, double-blind application process, including two essays. Through a corporate partnership with BP, the Rice Drone Camp is offered tuition-free for all students.
Sponsorship opportunities available!  
Contact Cesare Wright for more information!