News and Announcements
Grad students run the show at SCREECH 2015
With show-biz polish and Tweet-like concision, 26 engineering graduate students at Rice University pitched their research in 90-second bursts at the fourth-annual Screech Competition, sponsored by the Rice Center for Engineering Leadership (RCEL).  Read more...
RCEL Mentorship Kick-Off Event a Success!
The inaugural RCEL Mentorship Program Kick-Off event took place on October 8th in Duncan Hall on the Rice Campus.  Students and mentors came out to learn more about the program, and to meet each other face-to-face, many for the first time.  Read more...
Engineering Liftoff 2015 is in the books!
The event brought together a full contingent of entering freshmen from across the colleges, enthusiastic upperclass coaches, seasoned faculty/ industry facilitators, and guest speakers.  Students competed in a design competition to launch ping pong balls at a target with varying results - designs included catapults, ramps, elevated slingshots and a trebuchet.  Read more...
Flying toward the future - RCEL hosts Rice Drone Camp
What do former Air Force pilots, Rice faculty members, drone experts and industry engineers have in common? A passion for educating future generations of science, technology, engineering and mathematics students.  Read more...
Why RCEL?
Many of the most important changes in the world today are driven by the creations of engineers.  Engineering leaders are at the forefront of these advancements, and the need for effective leadership has never been greater.  The mission of the Rice Center for Engineering Leadership is to prepare engineers to become inspiring leaders, exceptional team members, effective communicators, and bold entrepreneurs. Read more...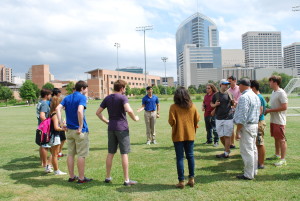 Certificate Program
The RCEL Certificate in Engineering Leadership enhances the traditional undergraduate education by developing skills that are not expressly covered in the Rice Engineering curriculum.  Learn more...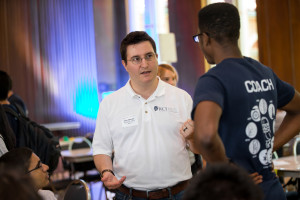 Get Involved!
There are many ways to get involved with the Rice Center for Engineering Leadership, including opportunities to be a speaker to RCEL students and corporate/individual sponsorships.  Learn more...