"Baker College was established as one of the four original residential colleges at Rice University in the fall of 1957.  The famous detective Sherlock Holmes lived at 221B Baker Street - name the first Sherlock Holmes novel published in 1887."
Though the evening was a bit chilly, over 45 Rice Engineering Alumni (REA) members and Rice engineering students came together Saturday night at Brockman Portico for an evening of trivia and networking.
Trivia topics covered everything from current events to class television, and more.  Each team was comprised of current Rice engineering students and a REA member.  The group enjoyed dinner from Thai Spice to round out the evening.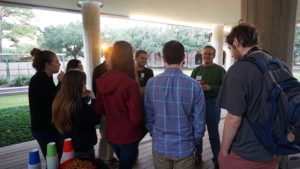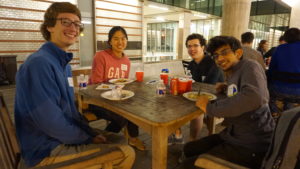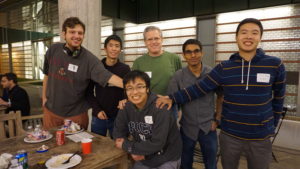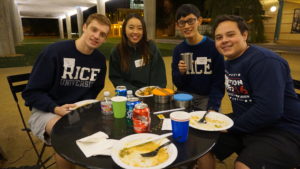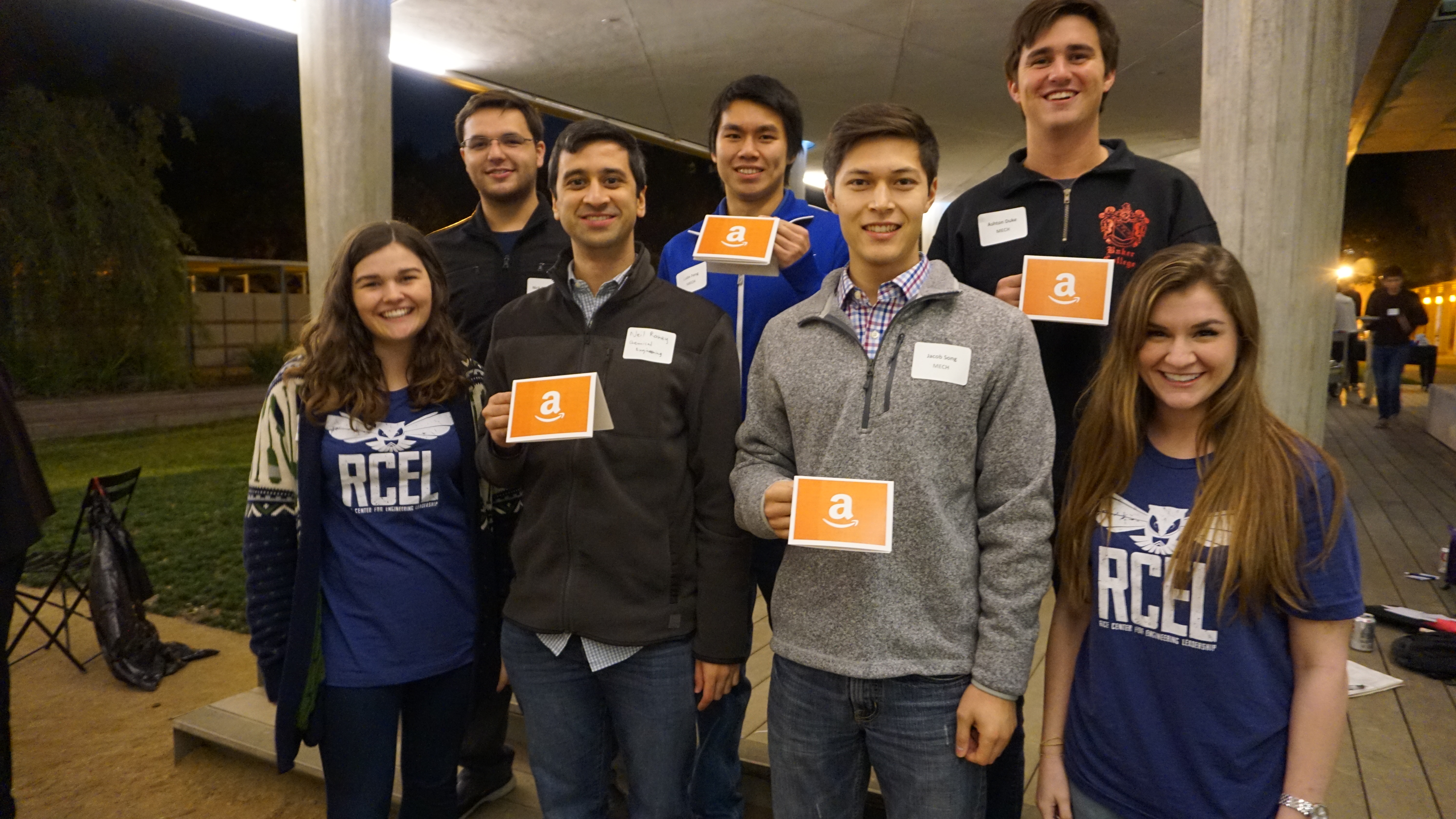 Congratulations to Mechemical Engineering for winning the team trivia competition and taking home Amazon gift cards - Ashton Duke (sophomore, MECH), Colin Feng (senior, MECH), Jacob Song (sophomore, MECH), Clark Zha (junior, MECH), and REA member Neil Rahey '12, ChBE.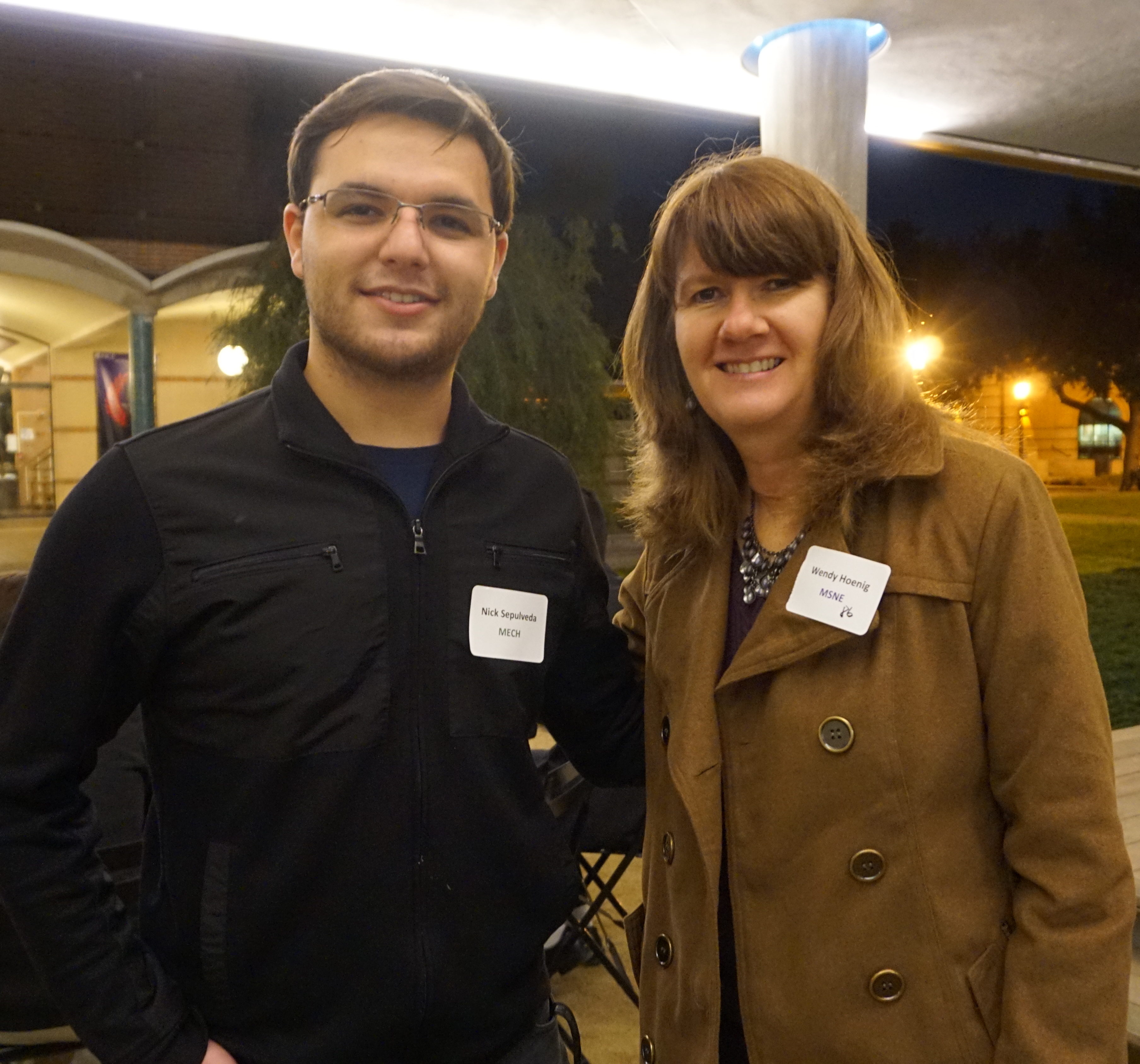 Great job to RCEL students Nick Sepulveda (junior, MECH), Elizabeth Goodnight (junior, MECH) and Emma Baker (junior, MECH) for developing, coordinating, and running this event.
 Thank you to the REA and RCEL for sponsoring.