More than 100 RCEL Certificate students, faculty, and staff came together Monday evening to celebrate another great year at RCEL with crawfish and pizza at Brockman Hall Portico at Rice University.  
As the group worked their way through 120 pounds of crawfish and a dozen pizzas, RCEL Executive Director Kaz Karwowski recognized part of the outgoing senior class, thanking them for their time and dedication to the program with a small gift.  Afterward, incoming Student Leaders Emma Baker (junior, MECH) and Kevin Zhang (sophomore, ChBE) recognized the incoming student leadership committee members.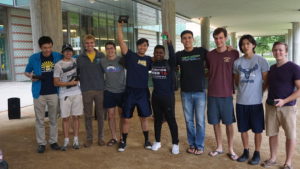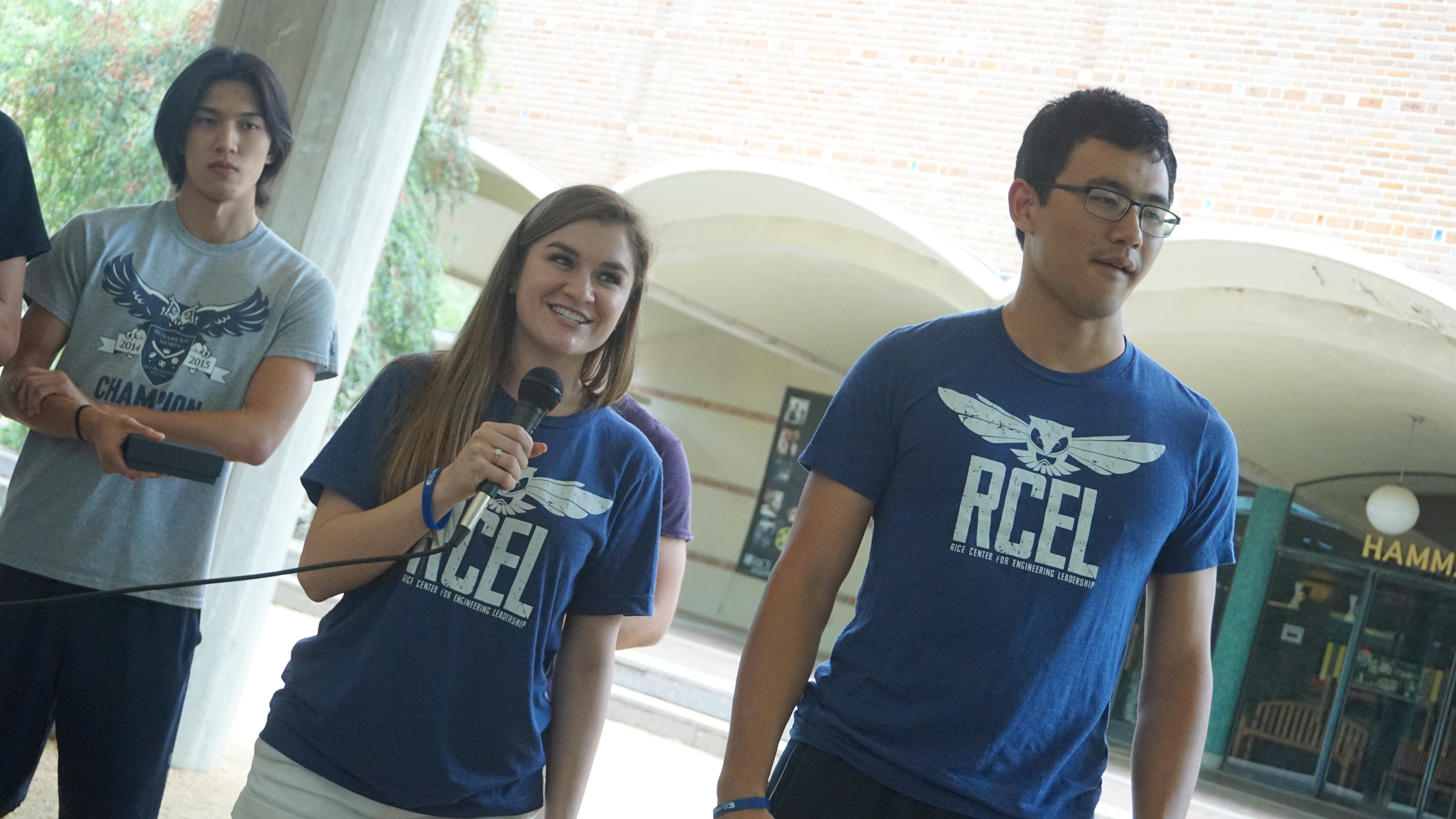 "This event was a great coming together of the RCEL community as the year winds down," said Karwowski.  "Several students came up to me, saying they didn't realize how big RCEL really is.  They didn't think about it as being outside of their classes.  It was great to see them realize that RCEL is a growing community, a network, that continues to grow together every year."