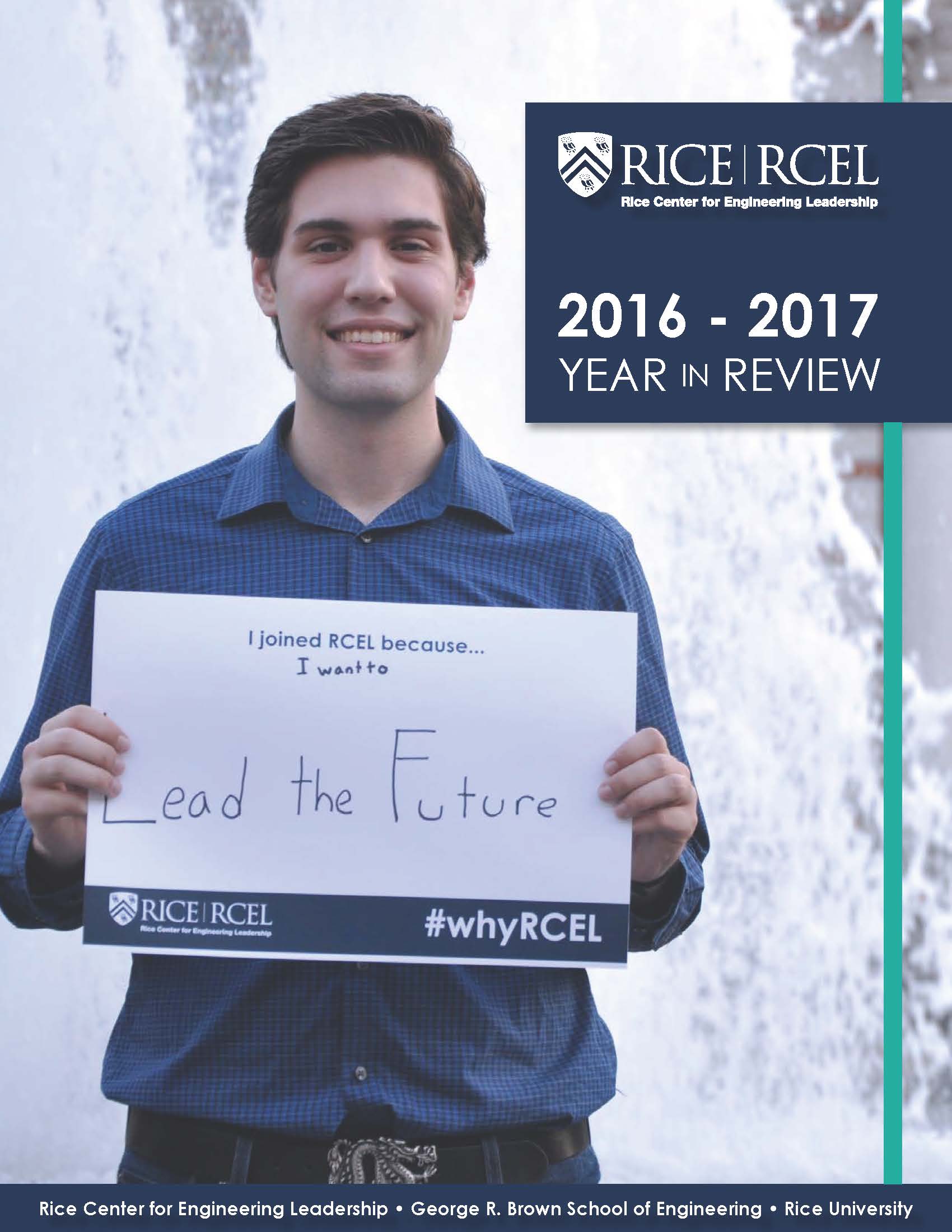 The RCEL Annual Review is a way to share with our stakeholders, students, and friends some of the year's accomplishments, as well as data showing that our curriculum is working. We hope you will find it both interesting and inspiring.
2016 - 2017 RCEL Annual Review
2015 - 2016 RCEL Annual Review
To request a PDF copy for download, or a hard copy of the Review, please contact rcel@rice.edu.